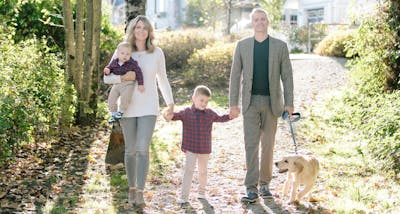 Richard is a passionate and connected philanthropist and his list of volunteer involvements include his role as; Founder, 100 Kids Who Care Kelowna, Committee Member for Opera Kelowna, Past-President of the National Advertising Benevolent Society, in 2008 Richard was inducted by NABS into the Canadian Advertising Hall of Honor in Toronto, as a Past Director of the Board of the acclaimed Children's Charity Arts Umbrella, as a national past-judge for the Courage to Come Back Awards, as a Mentor of the Year awardee in the Vancouver Board of Trade Leaders of Tomorrow program, as past Chair of a capital campaign for the Union Gospel Mission's Women and Children's Ministry, and as an active volunteer in the kitchen and with their Treasures After School kids program
​Richard is the Immediate Past- President of the Nicola Valley Food Bank and also sat on the Campaign Cabinet for the University of British Columbia's Business Families Centre, and was honored to have been nominated in 2006 for the National Top 40 Under 40 Award where he was a finalist. Richard is a past Director on the Board of Governors for Fraser Valley Elementary School, the leading independent IB School in BC's Fraser Valley, the Parent Advisory Council Secretary at Kelowna's Chute Lake Elementary School, a Scouts Canada leader in Kelowna, a head coach for Central Okanagan Youth Soccer, a member of the 100 Men Who Care groups in both Vancouver and Kelowna.

In 2016, Richard and his family created a new student leadership and mentoring program in the small town of Reston, Manitoba. Reston, their oldest son (6) was named after his grandparents who called the town home for nearly 100 years, the Ron + Clair Deacon Leaders Pay it Forward Mentorship Program pair's high school students with business and community leaders with a focus on paying it forward and exposing them to special guests from across the planet. The 5 year commitment of $10,000 is given to the students to determine the best charitable use of the funds and empower them to drive change in their community.