Since 1977
Since opening our doors in 1977 as a specialty boutique providing exclusive, high-end real estate services in Hamburg, Germany, Engel & Völkers has become one of the world's leading companies specializing in the sale and letting of premium residential and commercial property, yachts and private aviation. We currently operate a global network of over 8,500 real estate Advisors in more than 750 brokerages spanning 33 countries across five continents. We offer both private and institutional clients a professionally tailored range of luxury services. Committed to exceptional service, we support our Advisors with an array of premium quality business services; marketing programs and tools; multiple platforms for mobile, social and web; as well as access to its global network of real estate professionals, property listings and market data.
History
For over three decades, we have been redefining real estate service in markets around the world. We have been expanding rapidly in North America using what we've learned from our successes along the way. See how our history shapes our future.
Leadership
Engel & Völkers North America is lead by U.S. real estate's most experienced and proven management team. They are leaders and executives of the industry's most widely recognized brands who are now proving themselves as innovators and visionaries.
They are successfully growing the Engel & Völkers' name in North America and as a result redefining and raising the bar for client-focused real estate service.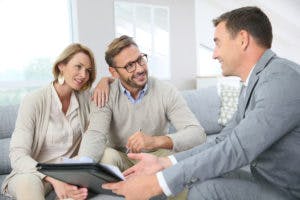 Culture
We maintain a unique culture of professionalism that is shared among the 8,500 plus professionals who represent our brand around the world. Our culture is defined by our core values of Competence, Exclusivity and Passion. These values ensure that we maintain our high level of service quality worldwide and reinforce the meaning of our brand for each and every Engel & Völkers professional.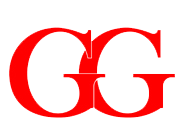 Magazine
Printed seasonally and in six languages, GG explores culture, art, design and architecture and profiles innovators, artists and celebrities as well as the incredible homes in which they live. It is also where we showcase the properties we represent. As part of GG, your property can be delivered directly to Engel & Völkers' top clients, distributed through our international network and made available on newsstands throughout Europe.
Social Responsibility
Special Olympics Partnership
Engel & Völkers North America is a proud champion of the Special Olympics and the first cause-marketing sponsor of the organization's Play Unified, global youth campaign. We are committed to expanding our network in the delivery of specialized, high-end real estate services and the development of more respectful communities.
Newsroom
Engel & Völkers is a source of real estate expertise for news media outlets, locally, nationally and internationally. As the market experts, our observations and insights on real estate activity and lifestyle trends have appeared in the most trusted news publications, online outlets and industry sources including the New York Times, The Wall Street Journal, The International New York Times, The Financial Times, Real Estate Magazine and Inman News. Visit our Newsroom for the latest stories